Vibration Free Boring Bar Line with Exchangeable Heads
Advance Machining has reached new levels with the vibration free SFEED-TEC HUSH-BORE; a line that efficiently performs deep internal turning at an incredible 10xD. In order to reach high speeds and feeds without damaging the workpiece, spindle, insert and so on, TaeguTec's Advance Turning team developed a revolutionary damping system located inside the shank which results in a smooth surface finish as well as an internal coolant supply for longer tool life and stable machining due to the rigid clamping system. All these technologically advanced features also increase feeds and cutting speeds, making it highly productive. In order to provide a full range of options, HUSH-BORE is available in many different diameters and in a few tool lengths. The various exchangeable heads can be securely fastened with an unrivalled serrated coupling located in the boring bars.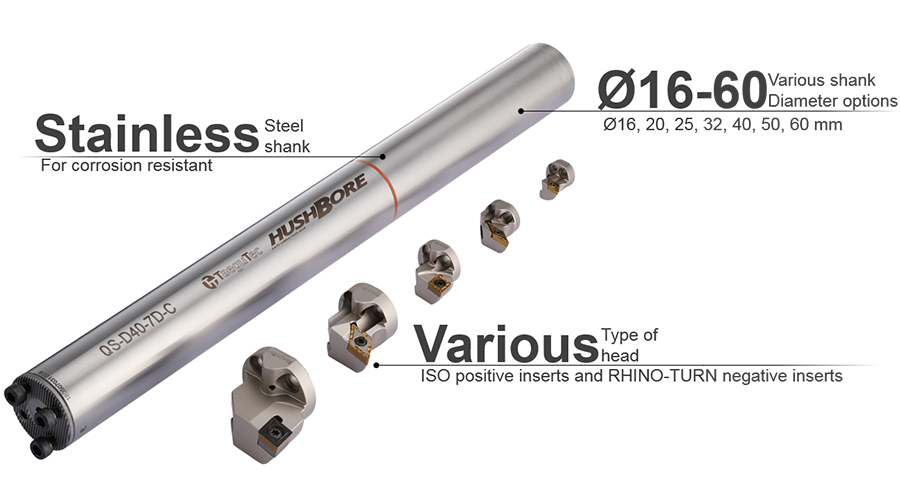 It can be set using both the top and bottom!
Zero setting: Set dial gauge on tool plane to ensure center height of the cutting edge. It should be within ±0.01 for best performance. No other device is required for setup.
ヘッド・シャンク・スリーブ