Premium Hole Making with unique Self-Centering P+
TaeguTec's flagship drill line, the DRILL-RUSH, with its ingenious quick change system, ultimate self-centering geometry and high balancing forces at the penetration point has been redesigned into a revolutionary design upgrade that is changing the drilling game for the better.
The highly effective and innovative edge geometry penetrates materials softly, easily and smoothly with accurate hole sizes as well as performing excellent surface finishes.
Overall, the new Advance Drilling P+ geometry offers optimal solutions for improving productivity and reducing costs with exceptional performance and longer tool life.
The innovative design enables the SFEED-TEC DRILL-RUSH to drill deeper, over 8xD without a pilot hole and in turn, improves productivity.
ホルダー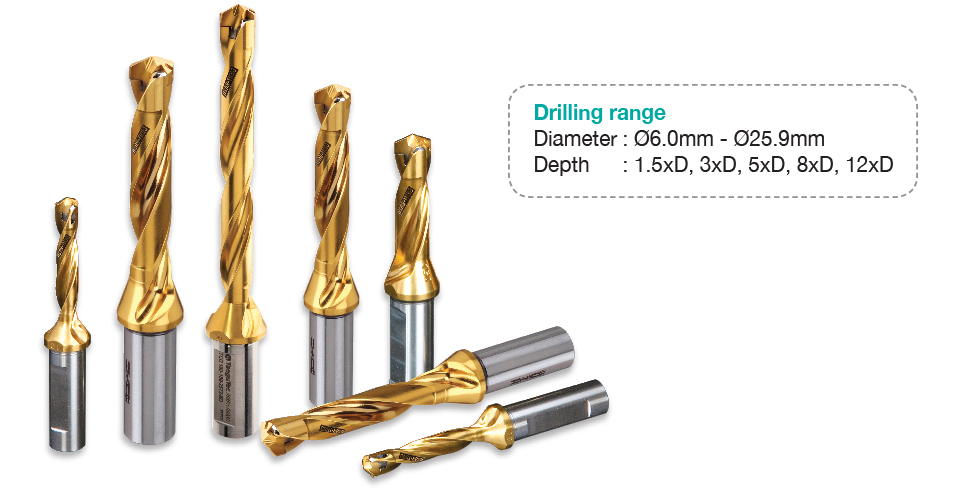 ヘッド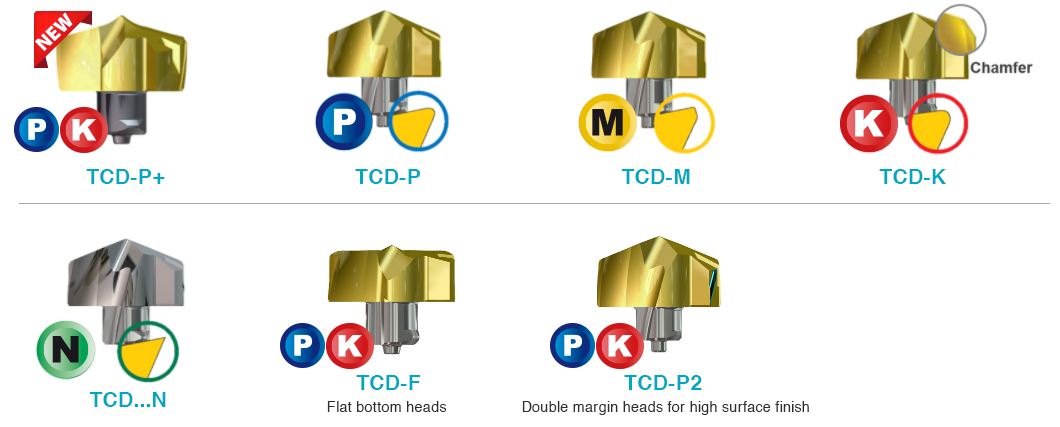 Economical drill for pre-thread holes
Cost effective solution compared to solid carbide drills
Optimal balanced cutting performance with double effective design
Available for both blind & through-hole applications from M8 to M24

Adjustable chamfering ring
Compatible with DRILL-RUSH
Available for TOP-DRILL and T-DRILL with 3XD, 4XD
Adjustable step length
Minimized cycle time credit to drilling / chamfering as a single operation