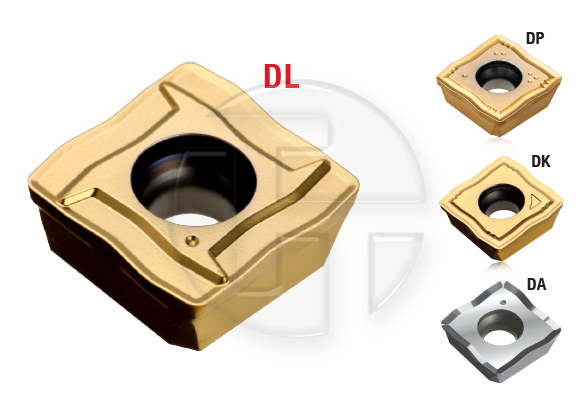 Brand new 'DL' chip former added to the TOPDRILL product line.
The TOPDRILL line's current 'DP' chip former is a multi-purpose insert that works wonders on various types of materials. Now TaeguTec has expanded the line's capabilities by introducing the 'DL' chip former specifically dedicated for mild steel machining applications.
The product line already includes several types dedicated to various materials; the 'DP' for general purposes, the 'DK' for cast iron, as well as the 'DA' for aluminum machining. With the introduction of the 'DL' insert for mild steel machining, customers now have a wider range of chip former options across more material types.
DL chip former features
» Suitable for mild steel & low carbon steel machining due to its improved chip segmenting capability
» Mild steel application range expanded