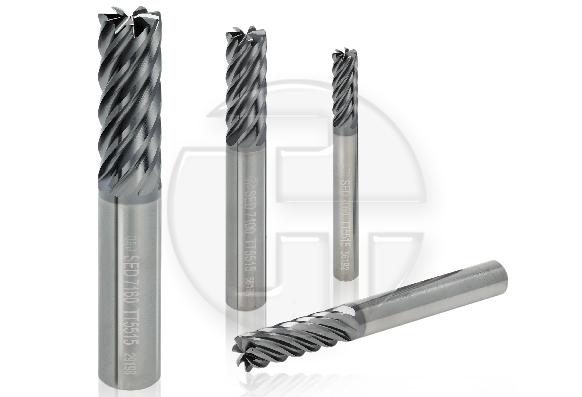 The market demand for high-speed, high efficiency machining has grown, TaeguTec has upped the game with an expanded series of solid carbide end mills.
Trochoidal machining is one of the fastest operations for the machining of difficult-to-cut materials, as such it is a very widely used application for aerospace components. Whether it is stainless steel or titanium alloy, the SED 7 end mill line is optimized with the correct grades and shapes.
The SED 7 comes designed with seven unequally spaced cutting edges and a high helix cutting angle that enable high productivity and excellent surface roughness. Furthermore, it can be applied to a variety of applications, such as regular end mills.
New Features
» High productivity in high-speed machining applications
- Optimized for trochoidal operations
- Higher than 2xD DOC with 7 flutes
» Optimal high helix angle and specialized cutting edges for smoother machining
- Optimized for stainless steel and titanium alloy machining
» Unequal spacing of cutting edges
- Prevention of chipping and increased tool life due to vibration reduction
» Innovative taper core
- Wide chip gullet ensures good chip evacuation
- Increased tool stiffness with an incremental core taper
» Corner radius
- Enhanced stiffness during machining
» Suitable for a wide range of applications
- Trochoidal operations
- Side milling operations