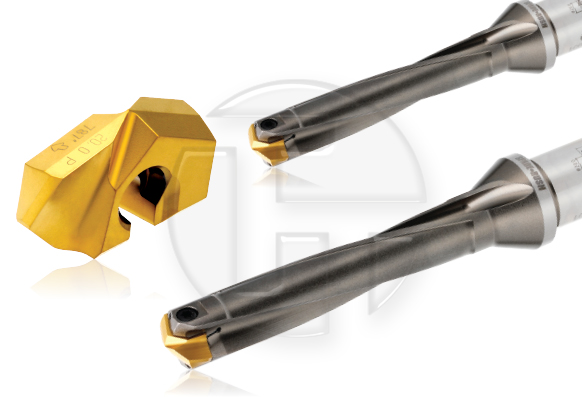 TaeguTec's high productivity head-exchangeable SPADERUSH line has been expanded to smaller diameter drill heads and holders.
The range of SPADERUSH head exchangeable drills has been extended with the introduction of 20.0-25.5 mm drill heads and 20.0-25.9 mm indexable drill holders as standard items. Therefore, the drill diameter range supplied to the SPADERUSH 3D and 5D holders is also expanded to 20.0-41.0 mm.
With this newly added expansion, the SPADERUSH family now provides the same high performance machining to a wider range of hole-making applications.
Features
» Unique quick change clamping system - no need to remove the insert screw from the holder when replacing the indexable drill head
» Two effective cutting edges for higher productivity
» Asymmetrical pocket design for error-proof mounting, high tolerance and excellent surface finish
» Higher productivity due to the unique screw clamp design which enhances rigidity
» Through-coolant hole system capable
» Drill diameter range: 20.0-41.0 mm
» Drilling depth (L/D): 3D, 5D
» Available as tailor made items