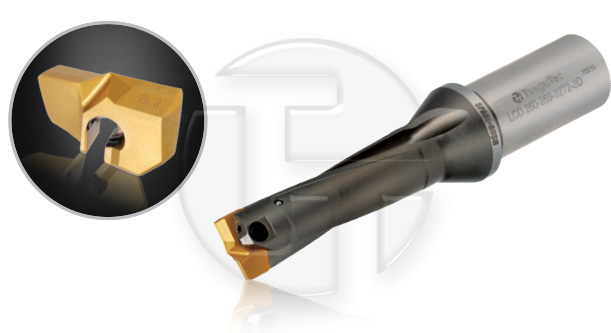 TaeguTec's SPADERUSH line now expanded to flat bottom face.
TaeguTec's SPADERUSH line – known for precision, stable drilling based on a rigid clamping design – now introduces a new LCD-F drill head for flat bottom face machining.
The LCD-F drill head's unique edge shape enables stable operation due to its excellent chip segmentation created when drilling.
Specifically in bolt hole machining, the drill head's unique shape creates the required flat bottom surface in just one operation, thereby significantly reducing the machining time by eliminating the additional step of pilot hole drilling.
A further advantage of the new LCD-F drill head is its compatibility with the existing SPADERUSH drill line; this makes it possible for end-users to perform a variety of operations with the current line of drill bodies.
Features
» Excellent chip segmentation and maximized machining stability
» Unique cutting edge generates a flat bottom face
» Increased productivity due to reduced machining time Suitable for steel and cast iron machining
» Drill diameter range: 20.0-41.0 mm (0.5 mm units)