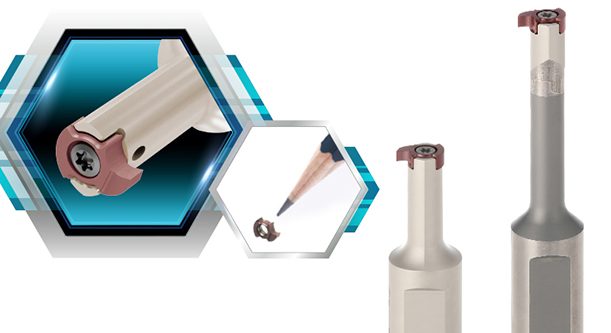 TaeguTec launches new MINI-I-RUSH inserts and holders for internal grooving of small diameters from Ø 8 mm.
In general, vibration and noise due to long overhang machining happens during small diameter internal grooving operations – a challenge that reduces tool life and machining surface roughness.
To solve this problem, the MINI-I-RUSH is a small diameter internal grooving solution with a robust three-area contact structure of the insert and holder for the prevention of possible vibration and holder breakage during internal grooving operations. The TMIS 8 inserts also ensure the repeatability of the position of the insert's cutting edge and offers excellent surface finish and durability. In addition, the insert is equipped with a neutral holder in four directions for easy set-up and stock management.
It is optimally suited for internal grooving and turning from a bore diameter of Ø 8 mm. The TT4430 new PVD coated grade with sharp edge treatment provides higher cutting reliability.